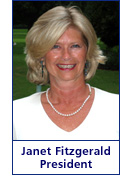 Welcome to Service Connections, Inc.!
After 30 years of working at the highest levels with major corporations such as Ameritech, United Airlines and their vendors, it became apparent that one of the biggest challenges facing businesses is their relationship with their customers.
Customer dissatisfaction prevents businesses from succeeding in their sales efforts and business growth. The same is true for their relationships with their employees.
Your relationships with your customers and employees should be constantly evaluated and improved. I started Service Connections, Inc. in 1996 to provide meaningful management information to make that possible.
Successful businesses recognize that profitable customer relationships start with the first contact with your company, and that proper customer care must continue through the sales and service delivery process. This maximizes sales to new customers.
But, managing sales efforts doesn't end there! Reducing attrition in your existing client base is key to the net growth of your client base. Service Connections, Inc. will also tell you what your current customer base thinks, and make recommendations to help you retain them.
Managing your relationships with your employees is equally important. The best of your employees want to help you succeed and value training that helps them succeed. They want to be proud of you and themselves. We work with your employees to help you succeed!
Service Connections, Inc. is your resource for sales success, employee training and business consulting. Our goal is your success.
WE ARE THE SECRET TO YOUR SUCCESS!SM
Contact us now to learn more.